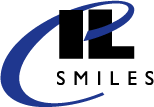 Center for Independent Living
Adapted Skate at All Seasons

Eagle Scout candidate Lucas Baker and Troop 29 Boy Scouts have organized an ice skating event on Saturday, March 7 for SMILES and Friends.
The event is free, and includes skates, helmets, games and refreshments.  Clean boots, wheelchairs and walkers will be allowed on the ice and you are invited!
Activities start at 10:00 so come early to have fun skating or sliding on the ice.  Volunteers will be there to help everyone have a fun time.  Call 507-345-7139 to RSVP  >>read more

Bowling at Wow! Zone

Mondays, March 2 – April 27 is Bowling at the Wow! Zone!
$5.00 per person per night includes shoes.  Sign up week to week or for the whole nine week series.
Friends and family bowl for the same discount price.
Contact your Independent Living Skills staff or call Jamie at 507-345-7139 to sign up for bowling!  >>download a flyer.

Legislative UPdate

SMILES follows bills and issues that affect your services and quality of life.

Drivers Permit Class

Are you on the road to independence?  SMILES offers preparation for your Driver Permit Test.

Meet SMILES Staff

We'd like to introduce you to trainers and specialists now working with SMILES.
Contact Us: 709 S. Front St. #7, Mankato MN 56001 | Phone: 888-676-6498